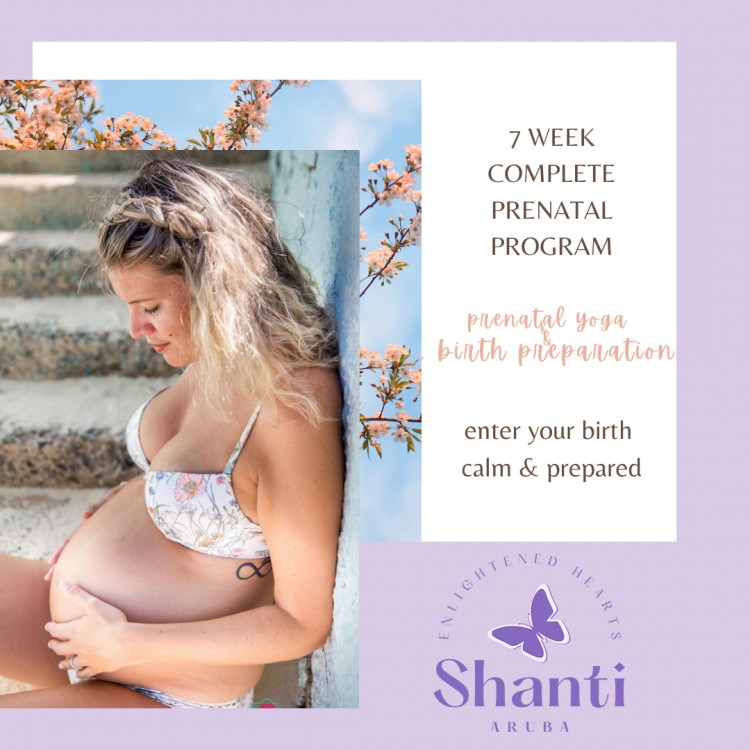 7 Week Shanti Prenatal Program $95
This a complete program for prenatal health and child birth preparation. I have been teaching this program for 15 years and I love seeing the mother's enter their birth calm and prepared. Being calm and prepared significantly reduces complications and medical interventions during birth. This facilitates a gentle birth experience and reunion with your baby.

Learn:

prenatal yoga for a strong and flexible body
breathing & relaxation exercises for labor
birth preparation (pain management & pushing techniques)
meditation for a calm mind
You may start with this program as of 18th week of pregnancy.
Sign up for this class